If your company needs transportable storage containers bigger than 55-gallon drums, but nothing as large as a storage tank, an intermediate bulk container (IBC) is the best solution. An IBC, or tote, is an industrial-grade container for storing and transporting bulk chemicals and liquids. IBCs are stackable, easy to transport, and can be disposable or reusable.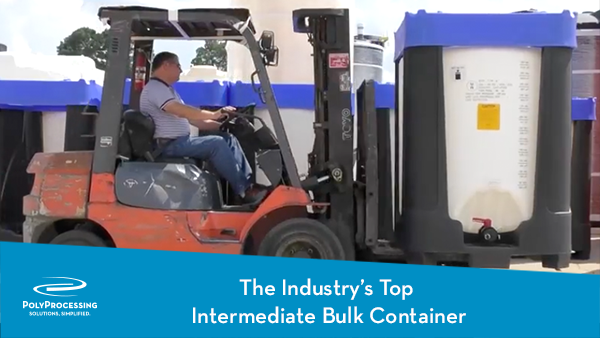 IBCs can store up to 330 gallons or more. They are most commonly used for storing chemicals and other products, such as:
Bulk chemicals, including hazardous materials or dangerous goods

Commodities and raw materials used in industrial production

Liquid, granulated, and powdered food ingredients

Food syrups, such as corn syrup or molasses
There are different kinds of IBCs, including disposable and reusable totes. Disposable totes are cheap to purchase but offer no long-term value. And those repeated purchases can add up to a more expensive option, long term. Poly Processing offers a better alternative—a long-lasting tote that provides long term savings and unmatched dependability.

PolyTote's Industry-Leading Design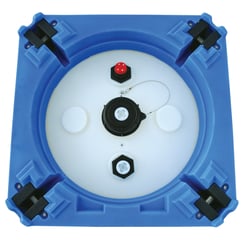 Poly Processing has designed a superior IBC for repeated use that's engineered for longevity and durability. Our best-in-class 330-gallon PolyTote IBC delivers a more robust and user-friendly product than any other tote on the market. PolyTote takes transport storage to a whole new level of strength, utility and durability. Our IBCs will give you years of reliable use.
PolyTote consists of three components: the tank, an all-plastic frame that encloses the unit, and a plastic lid that keeps the tank in the skid. Poly Processing's IBC is certified to UN/DOT requirements.
Let's take a look at what makes the PolyTote IBC the best in the industry.
The Best Performing IBC on the Market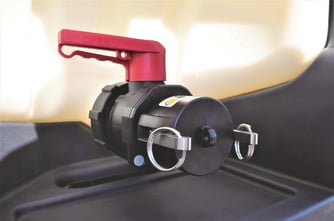 PolyTote's most impressive component is its unique fused valve. Other IBC manufacturers secure their valves by threading the valve onto the soft plastic unit. Over time, it can create potential leak paths.
We asked customers what they wanted from an intermediate bulk container, and the number one request was a better valve that didn't leak. So we eliminated that issue on our PolyTote containers. We use heat fusion to connect the valve to the unit, and we add a collar on the back end to secure the connection. There are no threads to seal or risky connectors that could allow leaking. The valve itself is a high-end, robust, glass-reinforced polypropylene design.

We're proud to say that we have hundreds of IBCs in the field today that have never had any valve leak issues.
Third-Party Tested and Approved
The PolyTote is designed for unparalleled strength and durability. While many manufacturers do their own testing and certification, PolyTote has been tested and approved by a third-party agency. The container was subjected to 28 days of rigorous testing, including:
Drop Test: IBC frozen at 0°F and dropped onto the valve from a height of roughly 6 feet

Hydro/pressure Test: unit filled to capacity and subjected to 15 psi

Stack Test: unit heated to 104°F and subjected to 10,000 lbs. placed on top for 28 days.
The PolyTote passed all three tests with flying colors, certifying its superior durability and strength. Check out this video to see the results of the drop test for yourself.
Customizations
Need a customized fitting layout? We have several custom options for IBC dome fittings. We can also add lifting lugs and a pump mount to the tote in order to tailor the unit to your process. Call customer support to learn more.
Download the PolyTote guide

to learn more about the latest innovation in intermediate bulk containers.