Poly Processing Chemical Storage Tank Designs and Drawings (Clone)
Poly Processing
One of the most critical aspects of choosing and building a chemical storage tank system is tank design. Poly Processing makes this process as simple as possible for you by providing easy access to resources and several types of tank drawings.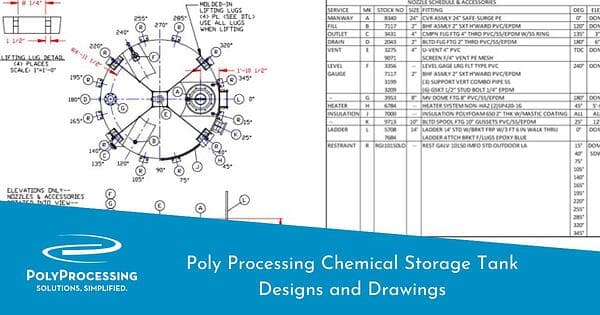 If you don't consider the right factors up front, it could be very costly in the long run. You need to know several considerations of your tank's design, including:
Chemical being stored
Tank dimensions
Tank placement
Coordinating fittings
Manways
Ladder placement
Seismic Systems
You can view several types of stock product drawings on our website, or work with us to develop a custom design for your specific storage needs. This helps ensure you'll get the following benefits:
Easier tank design, fitting placement, and overall project development
Increased productivity for engineers, contractors, and customers
Greater design accuracy to eliminate errors during the project design and development phase
Let's look at the three types of stock drawings and files that you can view on our website, as well as our custom engineered drawings.
3D Drawings
Poly Processing has 3D Step (.stp) drawings/files for our verticals, IMFO® Tanks, and SAFE-Tanks®. Step is a standardized graphic exchange file format that can be used to exchange data between CAD and other drawing systems. This 3D tank drawing/file format is nearly universal and can be used by many different programs.
If you don't have a CAD program on your computer, you can use Autodesk Viewer to view the 3D file.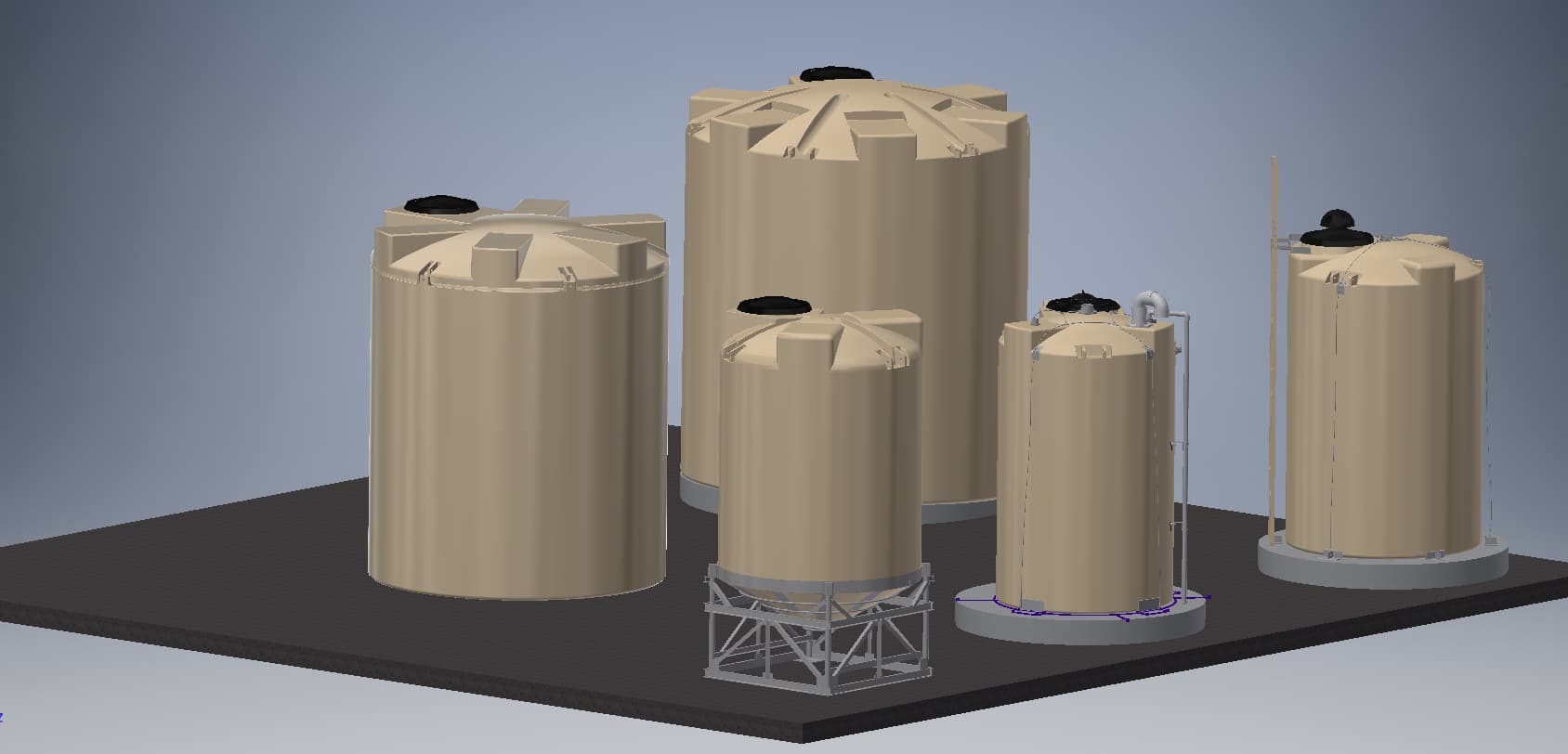 2D AutoCAD Drawings
We also maintain an up-to-date 2D library of products, and you can view 2D AutoCAD files for almost every product we offer. We want to ensure that you have the tools necessary to accurately design your tank system.
2D Adobe PDF Drawings
Prefer to view 2D PDF files? We have converted our 2D AutoCAD drawings to 2D PDF drawings so that you can access the files without a CAD program.
Custom Engineered Drawings
Poly Processing Company also offers custom-engineered drawings for customers who already know what type of storage tank they need, as well as where they want the fittings to be located. We can develop customized tank project drawings from the ground up. These drawings can include fitting placement, seismic systems, custom tank drawings, and other accessories that are part of the tank design.
Usually, customers mark up or edit an existing stock drawing to communicate how the chemical storage tank should be designed. Our team then creates a custom drawing for review. Our expert AutoCAD department can turn around a custom 2D drawing usually within 5-8 working days.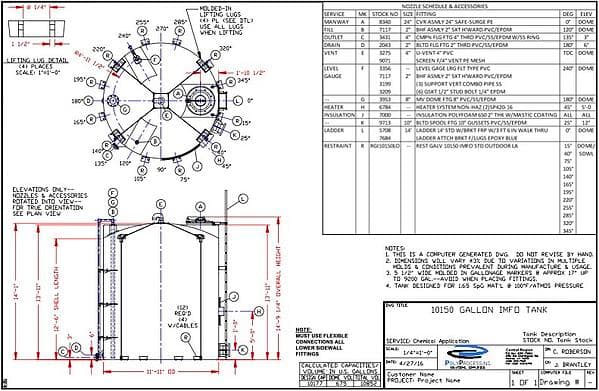 Ready to Get Started on Your Tank Design?
Contact a chemical storage tank expert today to see how we can help you design the right drawings for your specific storage needs.

Tech Talk Podcast Episodes
Tank Configurator

Find the recommended tank and system components for your chemical storage challenge.
Configure a Tank Package