A Walkthrough of Poly Processing's Website
Poly Processing

We've worked hard at Poly Processing to provide a comprehensive website that addresses many of your questions about harsh chemical storage. We also provide resources like walkthroughs, downloads and even tools to help you build your chemical storage system or to request a quote. So that you can get everything you need out of this resource we've provided, we wanted to provide a walkthrough so that you know that PolyProcessing.com is the resource for all things chemical storage tank-related. Depending on what stage of shopping you're in, you have different needs, so take a look and learn what our website can do for you.
I'm Just Looking For Information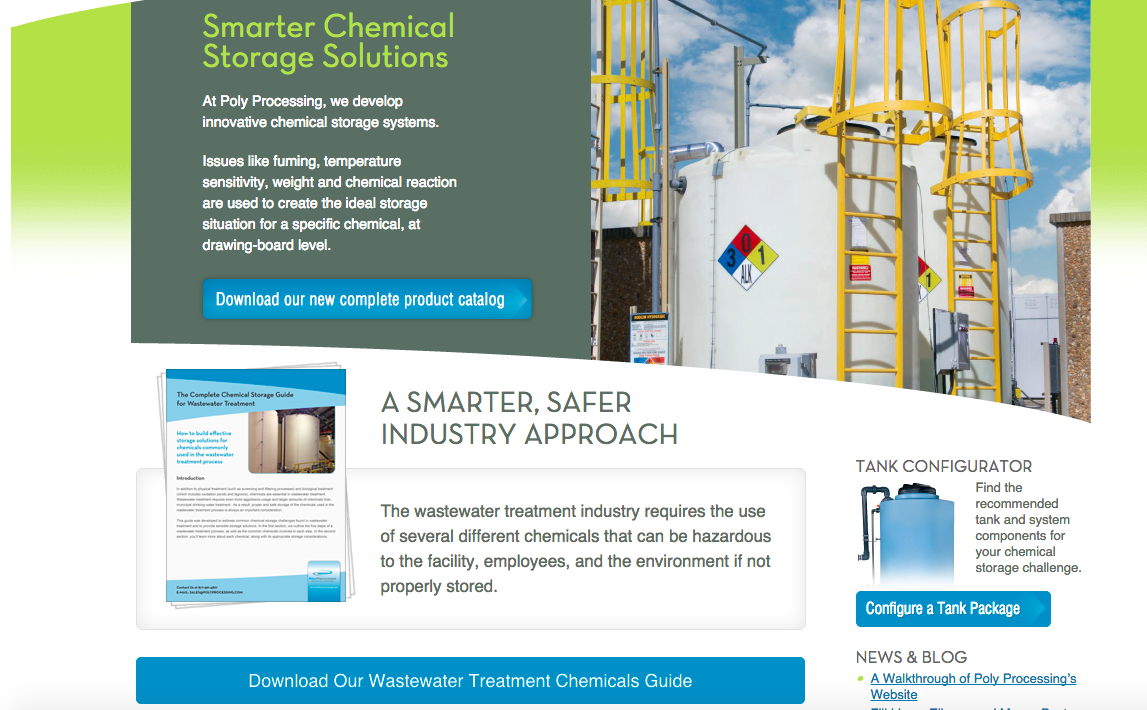 If you're looking for information, you're in the right place. Right on our homepage, we give you the opportunity to download our complete product catalog, give you access to our wastewater treatment chemicals guide (a highly requested item) and provide an overview of our polyethylene tank systems. We also provide links to our information guides by chemical, so that if you're getting ready to store a chemical or are thinking about it, the information is right there at your fingertips. There is also a menu on the right with links to our most recent blog posts, where we post industry leading information and other beneficial articles pertaining to chemical storage. If you're looking for information, you're in the right place.

I Know My Chemical Type, Now What?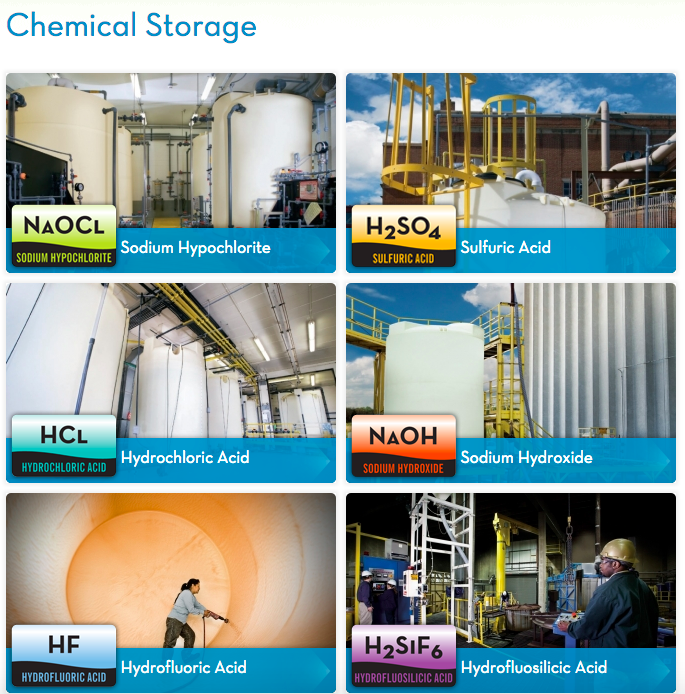 The chemical guides that we provide give you the specs for options of the tank package you can choose from for proper chemical compatibility. Additionally, our tank configurator tool (more on that later) asks you what type of chemical you're storing, to ensure chemical compatibility when it comes time to request a quote.
Our blog posts also provide insight into the different chemicals being held, their properties, and what you should think about when you start to design your chemical storage system. We even provide a handy tank design checklist and a chemical resistance chart to make sure you're fully educated before you take the plunge.
I Know What I Need, How Do I Get Started?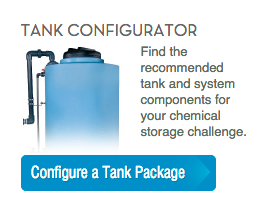 If you are familiar with the needs associated with storing your chemical, you can move on to the tank configurator to get started designing your chemical storage tank system. Once you've looked at the tanks and decided on one, you can input specific dimensions and other information as the tool takes you through a series of questions to get our best suggestions for your system. We provide, at the end of the process, our advice based on the information you put into the tool. We offer advice on tank systems that include the best tank type, proper fittings package, manway covers and more. We offer tank systems already drawn in CAD, with specific fitting packages, so you can see what your future system will look like. You can either request a quote on the tank system design we provide, or you can put together your own system. If you choose one of ours, we can get specs and pricing to you quickly. If you choose your own, we can still get that information to you in a flash.
What Makes Poly Processing Different?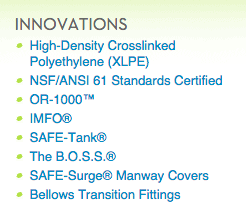 In our Innovations tab, you can browse the chemical storage tank options we've designed. When you've been in the business as long as we have, you want to create solutions that make chemical storage easier, safer, and more efficient. We created the SAFE-Tank®, the B.O.S.S. Fitting®, the IMFO® system, the OR-1000™ antioxidant layer, and more. We also offer technical bulletins, how-to resources, installation manuals and videos and more.
Contact us today to find out more about our website benefits.
Tech Talk Podcast Episodes
Tank Configurator

Find the recommended tank and system components for your chemical storage challenge.
Configure a Tank Package