Important Installation, Operation, and Maintenance Manual Changes You Need to Know About
Poly Processing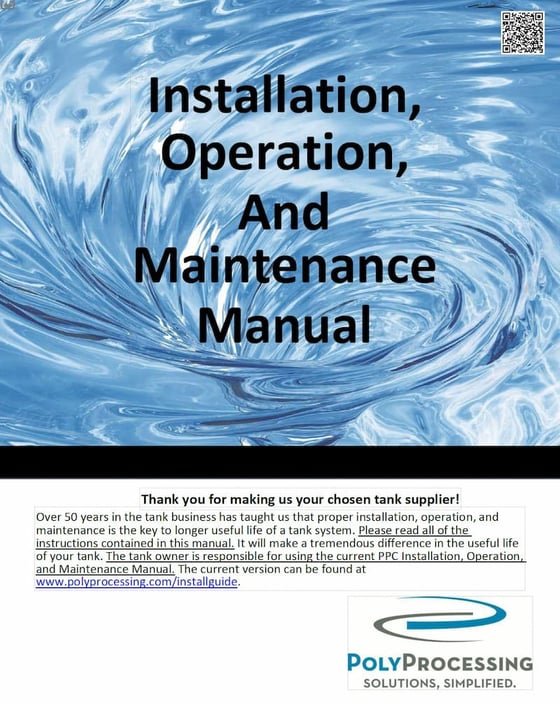 Planning to install a new Poly Processing chemical tank or do any work on an installed tank? Don't do anything until you have the most current Operation and Maintenance Manual. We have overhauled our O&M Manual page with some significant changes that may affect you—whether you have a brand-new tank or a 20-year-old tank.
Our Operation and Maintenance Manual has been streamlined to provide the most recent information and to give you the best possible experience. Here's a quick overview of the changes we've made.
Check for Updates
Keeping track of recent changes is easier than ever! We added a revision chart to the O&M Manual page that makes it easy to see if you have the most recent version of the guide. Be sure to check this table before you do any work on your chemical storage tank.


Downloadable Instructions
The manual now available only as a full download, instead of by individual page. This will help ensure that you don't miss any important information that you may need.
We also added revision dates to the guide so that you can easily make sure that you have the most recent version of the manual. If your version is out of date, you should download the new one from the O&M Manual. Many important details may have changed.
Instructional Videos
Previously there were several different installation videos on this page. As helpful as the videos are, they made it difficult to use the O&M Manual page. All the videos have all been moved to the video library.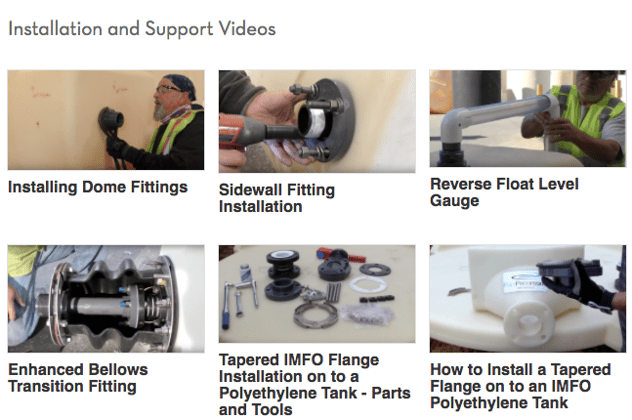 Customer Support
Need customer support as you're working on an installation? It's now easier than ever to contact us, because we added a handy link to connect with us on the IOM Manual page.
Don't Rely on Old IO&M Manuals
Before you do any work on any of your tanks, go to our IOM Manual page and make sure you have the latest version. Compliance regulations are continually changing, so it's important to follow the latest procedures, even if you purchased your tank several years ago.
Need additional assistance or have a question about installation? Contact customer support.
Tech Talk Podcast Episodes
Tank Configurator

Find the recommended tank and system components for your chemical storage challenge.
Configure a Tank Package