This App Makes Your Storage Tank Selection Quick and Easy
Poly Processing
Poly Processing Company is committed to making your experience with us as simple and effective as possible. To help save time and eliminate frustration, we've created an app for selecting the right chemical storage tank, called the PPC Tank Selector Tool.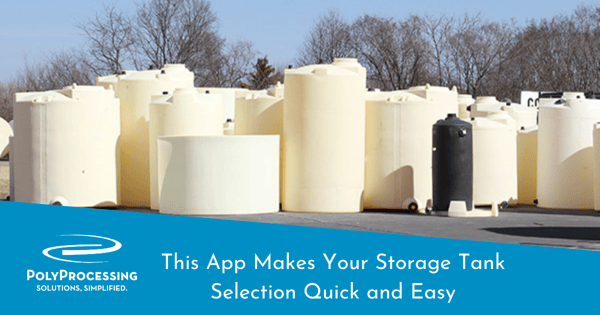 The Tank Selector Tool simplifies the decision-making process to determine the appropriate size tank that you'll need at your facility. You can access the app from iOS, Android, PC and Mac devices.
Click on the play button below to watch the Tank Selector Tool video.
Tips for Using the Selector
The Tank Selector Tool takes you through a quick and simple process:
Select the gallons, diameter, and height that you need for your application.
View all of the tank types (Sloped Bottom IMFO®, Vertical IMFO, SAFE-Tank®, Vertical, etc.) at once and select the best option.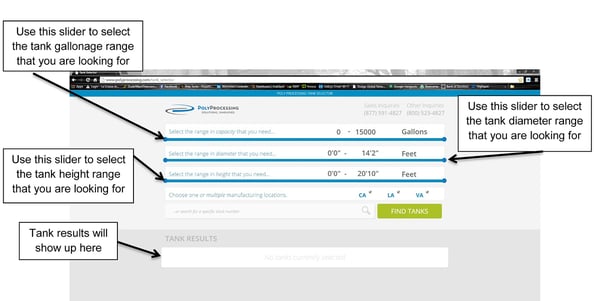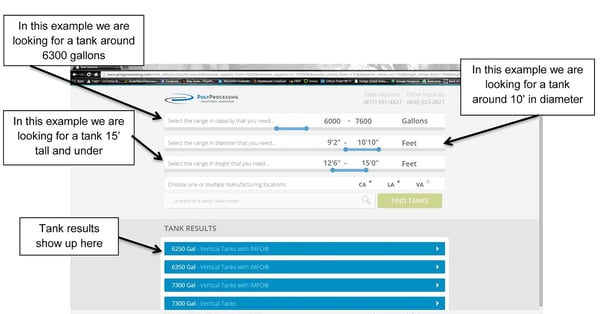 Once you have determined the right chemical storage tank for your needs, you can download the PDF drawing directly from the tool.
Adding the Tank Selector to Your Device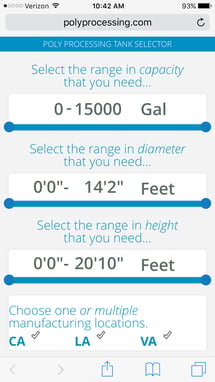 The Tank Selector Tool is a web-based tool and isn't available for download, but you can place a shortcut on your Android or iOS device for quick launch. Here's how to do that.
Android Devices
Launch the Chrome web browser for Android.
Open the website polyprocessing.com/tank_selector
Tap the menu button and select Add to Home Screen.
Enter a name for the shortcut and tap Add. Chrome will add an icon to the home screen on your phone.
Chrome opens the website as a web app, so it will get its own entry in the app switcher and won't have any browser interface getting in the way.
iPhone, iPad, & iPod Touch
Launch the Safari browser.
Navigate to the website polyprocessing.com/tank_selector
Tap the Share button on the browser's toolbar.
Tap the Add to Home Screen icon in the Share menu.
Name the shortcut and tap the Add button.
The shortcut can be dragged around and placed anywhere, including in app folders — just like a normal app icon.
Tech Talk Podcast Episodes
Tank Configurator

Find the recommended tank and system components for your chemical storage challenge.
Configure a Tank Package