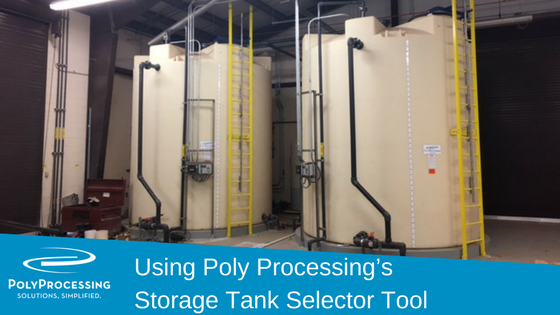 Poly Processing Company introduced a new easy to use tool called the PPC Tank Selector Tool awhile ago. We wanted to make selecting the appropriate size tank simple and allow you to use it on your PC, MAC, tablet, or smartphone.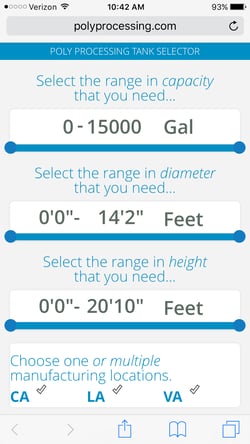 The Tank Selector Tool allows you to choose the gallonage, diameter, and height that you require. It looks at all tank types at once (IMFO, SAFE-Tank, etc) instead of having to look at geometry choices by category. Then you can choose the manufacturing location(s) closest to the delivery point using a set of checkboxes. All this is done using a convenient 5-step process. Once you have determined the tank of your choice, the pdf drawing is available to download from the tool.
Making The Tank Selector a Live App
Here are the instructions to place a shortcut icon on your Android or iPhone:
Android Devices
Launch Chrome web browser for Android

Open the website

www.polyprocessing.com/tank_selector

Tap the menu button on mobile device and select

Add to homescreen

You'll be able to enter a name for the shortcut and then Chrome will add it to your home wallpaper screen.
The icon will appear on your home screen like any other app shortcut or widget, so you can drag it around and put it wherever you like. Chrome for Android loads the website as a "web app" when you tap the icon, so it will get its own entry in the app switcher and won't have any browser interface getting in the way.
iPhone, iPad, & iPod Touch
Launch the Safari browser on Apple's iOS

Navigate to the website

http://www.polyprocessing.com/tank_selector

Tap the

Share button on the browser's toolbar — that's the rectangle with an arrow pointing upward. It's on the bar at the top of the screen on an iPad, and on the bar at the bottom of the screen on an iPhone or iPod Touch.

Tap the

Add to Home Screen icon in the Share menu.

You'll be prompted to name the shortcut before tapping the

Add button.
The shortcut can be dragged around and placed anywhere, including in app folders — just like a normal app icon.
Tips for Using the Selector
Below are a few screen shots of the PPC Tank Selector Tool to demonstrate its ease of use.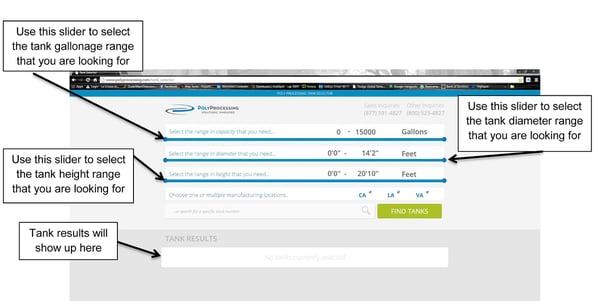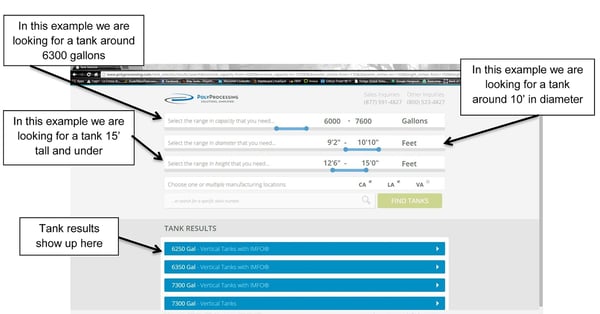 Have questions about the Tank Selector tool? Contact a chemical storage expert to find out how you can use this tool to benefit you.