At Poly Processing Company, we make it a top priority to ensure that you have all of the information needed to build a safe, reliable chemical storage system. That's why our complete product catalog is more than just a list of everything we offer. We've developed a catalog that is educational and a valuable resource for building a Poly Processing tank system that's right for your specific application.
We're pleased to announce that we've added 16 pages of new content to our complete product catalog. The catalog now includes 80 pages of chemical storage guidelines, Poly Processing Company tanks, tank accessories, custom fittings, and much more.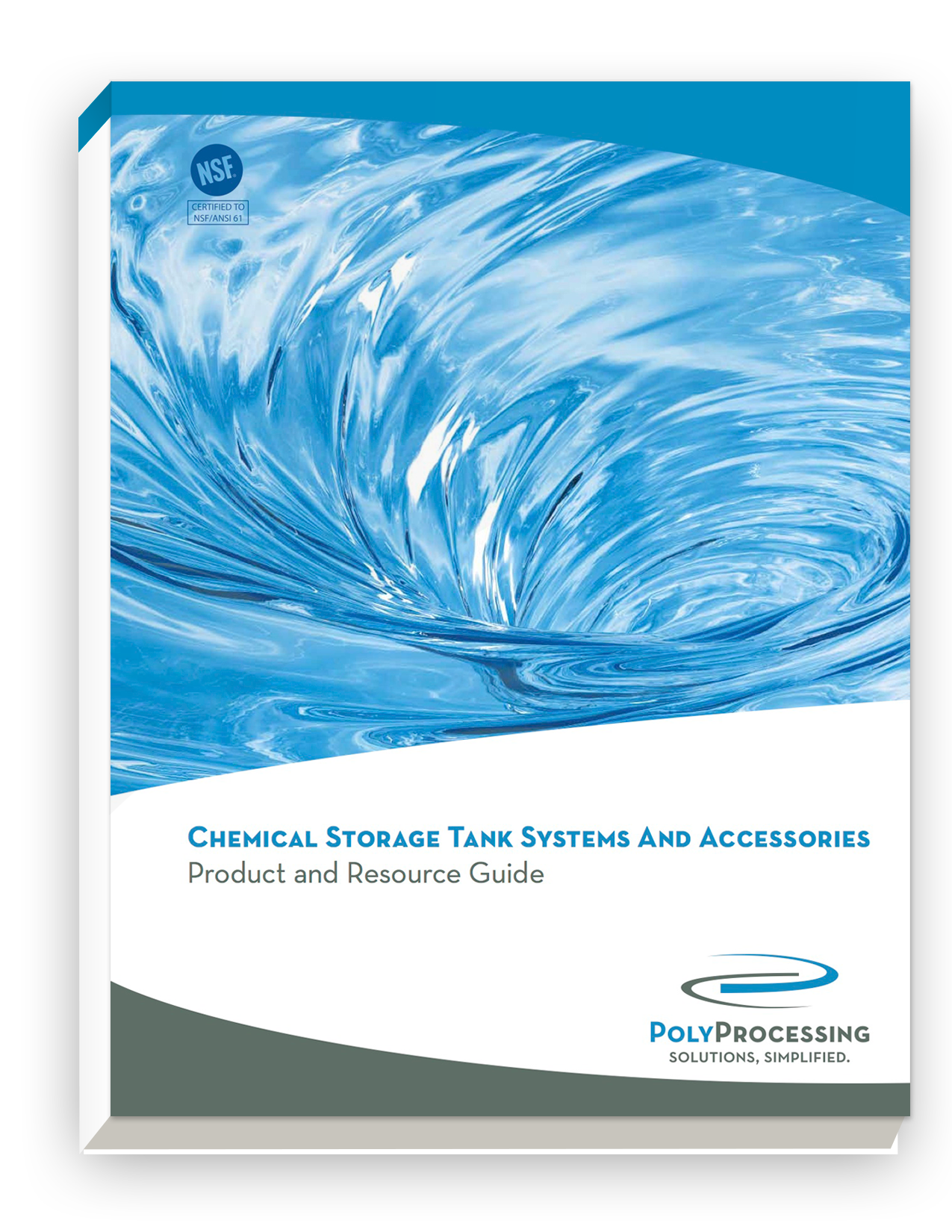 Here are a few highlights of what's new:
Tank Mixing Systems (p.10-12) - An overview on mixer mounts and baffles available for our polyethylene tanks.
Poly Scrubbers (p.13) - Simple and effective fume scrubbers for polyethylene tanks.
Enhanced Bellows Transition Fitting (p.16) - A closer look at how the bellows transition fitting functions in conjuction with our SAFE-Tank.
Fitting Style and Location Placement Guide (p.61) - A guide to various tank fitting locations and options.
Side Manways (p73) - Stainless steel or fiberglass side-manways available for the sidewall of our tanks.
New Chemicals Storage Guides:
Fats, Oils, and Greases (p.43-44) - A guide to storing this challenging substance found in restaurants.
Leachate and Condensate (p.45-46) - Poly storage tank solutions for waste runoff from landfills.
To access all of this information, please download the new Poly Processing catalog today.