Poly Processing Company invites you to visit us at booth #1403 at AWWA ACE 2019, June 10-12 in Denver, Colorado.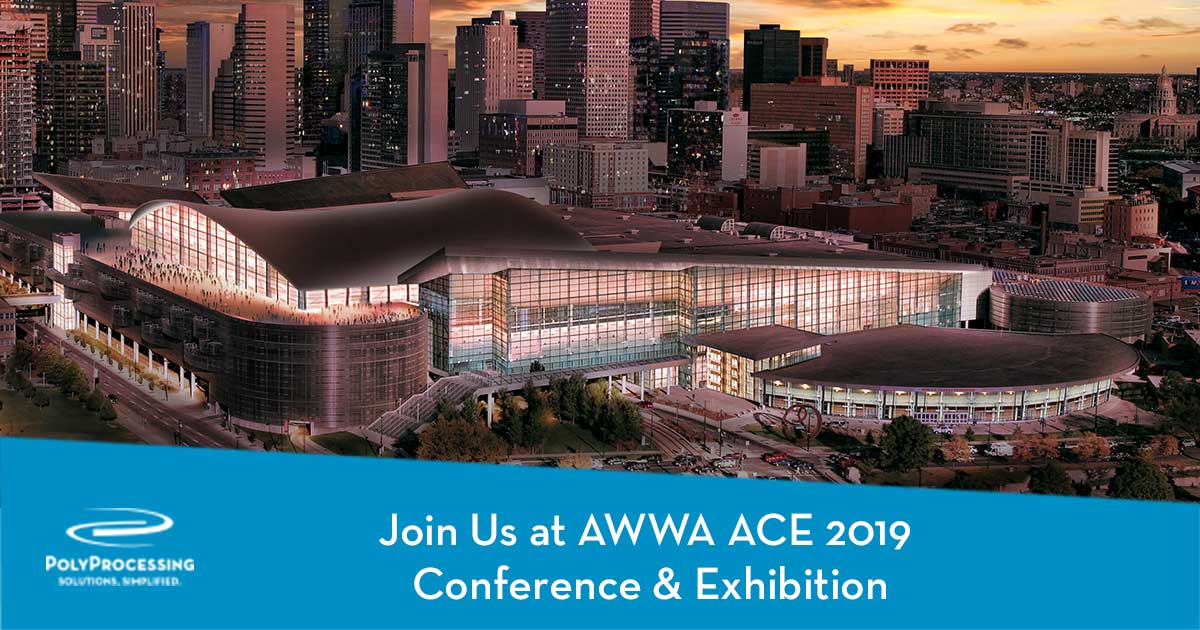 During the American Water Works Association conference, you can schedule a demonstration with one of our Chemical Tank Specialists to learn about the latest innovative materials and engineering in tank construction.
You'll be able to experience the power of Crosslinked Polyethylene Tanks (XLPE), with five times the strength and performance of HDPE tanks. The latest XLPE is the material of choice for high performance chemical storage.

Witness the tremendous advantage of the updated oxidative resistant resin technology.
Our next generation OR-1000 tank system stands up to sodium hypochlorite and other aggressive oxidizers for greater tank longevity. The OR-1000 in combination with the latest XLPE takes chemical storage to a new level of performance.
Learn how to safely and simply pipe a double wall tank.
Using the industry's only Fully Contained Double Wall Transition Fitting allows for full tank and pipe containment. The fitting has flexibility built in and is designed to protect your chemical tank investment and personnel.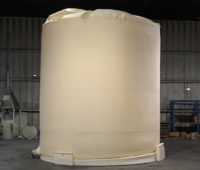 Explore how your application could benefit from a Sloped Bottom or Vertical tank with a full drain.
Reduce the safety risk and get the most use out of your chemical tanks by utilizing the Integrally Molded Flanged Outlet (IMFO) as part of the Sloped Bottom storage tank system.
Get a look at our
SAFE-Tank ®

product.

Poly Processing's SAFE-Tank is a "tank-within-a-tank" system that keeps contaminants from entering the interstitial area. These tanks provide secondary containment to avoid the damaging of equipment or property, loss of chemical, or injury to employees in the event of a spill.
Learn all about our
PolyScrub™

product.

We have combined our years of expertise with what we heard customers were missing to deliver the ideal automated scrubber. The PolyScrub™ is an ideal solution for customers in search of a cost effective fume scrubber. Designed to address discharging vapor from chemical tanks during operation and filling. Our actively monitored PolyScrub Plus™ automates P.H. Control to ensure maximum performance.

We look forward to sharing our latest innovations with you!
Call 877-591-4827 or email sales@polyprocessing.com to schedule a demonstration.