When you have questions about chemical storage or concerns about your chemical storage tank system, you want quick answers. You want to know who to call and get a live voice without getting the runaround. A solid customer service team takes great pride in delivering service that saves you time and eliminates any hassles.
Typical Customer Service Inquiries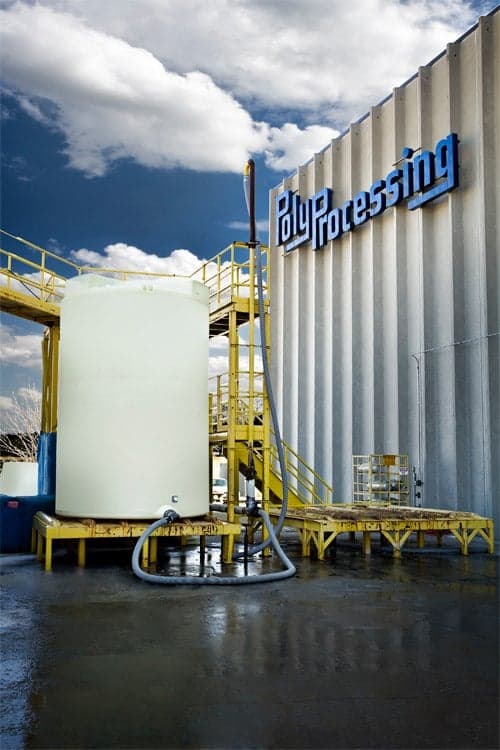 Customer service is the first line of contact for all customer related calls. Some of the most frequent questions our customer service representatives receive are related to basic chemical storage. Customers or prospects often call asking about how to store a specific chemical - such as sulfuric acid or sodium hypochlorite.
The chemical tank storage solution always begins with building around the challenges and potential hazards of storing a specific chemical. The type of chemical, location, and other usage factors determine the best and safest solutions to many storage tank system requirements.
Other frequent customer service questions deal with conducting tank inspections. When we receive these types of calls, customer service provides the information needed to conduct a tank inspection or arranges for a Poly Processing field technician tank inspection.
The Poly Processing Difference
At Poly Processing Company, we take great pride in enhancing our chemical storage systems with superior customer service.
At your initial call, you are assigned a dedicated chemical tank specialist. This contact coordinates any customer service matters and activities throughout the entire process and gives you a single point of contact for answers.
In addition, the customer service team works closely with the local partner distributor network. If a question arises, customer service can easily coordinate the help of a local distributor, pass along the details of your challenge, and arrange an on-site service visit as needed. This single contact keeps you from being transferred through multiple departments or having to explain your question multiple times.
Members of the Poly Processing customer service team are required to have a solid technical background and engineering support is available behind the scenes when needed. These chemical tank specialists understand general chemical challenges and storage solutions, and are there to take any questions you may have about chemical storage.
Your time is valuable. Our superior customer service with a single point of contact ensures that your needs are addressed quickly and without hassle.
If you have a chemical storage question, or problem with an existing tank, contact a chemical storage tank specialist in our customer service team.